In honour of the upcoming Drake Relays (America's Athletic Classic), I will host a "Go Drake for a day" party on April 21, 2012. The fun will start around 18:00 (6pm) CDT.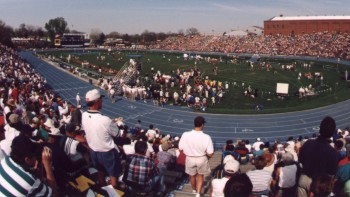 YOU MUST WEAR BLUE!
YOU DO NOT HAVE TO BE AN ALUM!
Alumni should wear Drake clothing and bring any cool Drake (esp. Relays) paraphernalia you may have lying around. I have several Drake stickers/tattoos that can be applied for the evening so everyone can be "Drake For A Day".
You will also have a chance to visit my "Alumni Room" which pays tribute to Drake. It is definitely unique!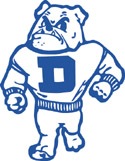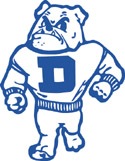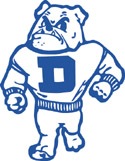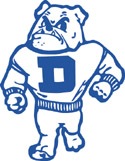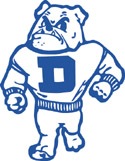 I will fire up the grill for a cookout around 18:30 or 19:00, so bring your favourite grilling entree. My brother-in-law Barry, a great cook, will don the chef's hat for the evening. I will set out snacks and provide drinks too. As always, bring along other foods/beverages that may add a little 'style' to the party. If you don't know what to bring, but want to help out, I will set up a "piggy bank" for you to make a voluntary and anonymous contribution. So when in doubt, just "pay the pig".
I have air hockey, table hockey, foosball, shuffleboard, board/card games...and a pinball machine available for play too (Big Ups to Bob Kulseth for his electronic wizardry!!). General socializing will be available too of course....
A special treat for children: Each year at Drake, Relays week kicks off with "street painting", where school organizations paint a street on campus highlighting the theme of that year's Relays. We will do the next best thing: Weather permitting, we'll have "driveway chalking". I'll buy chalk and the kids can show off their artistry on my driveway. Of course any artwork must have a Drake theme to it :)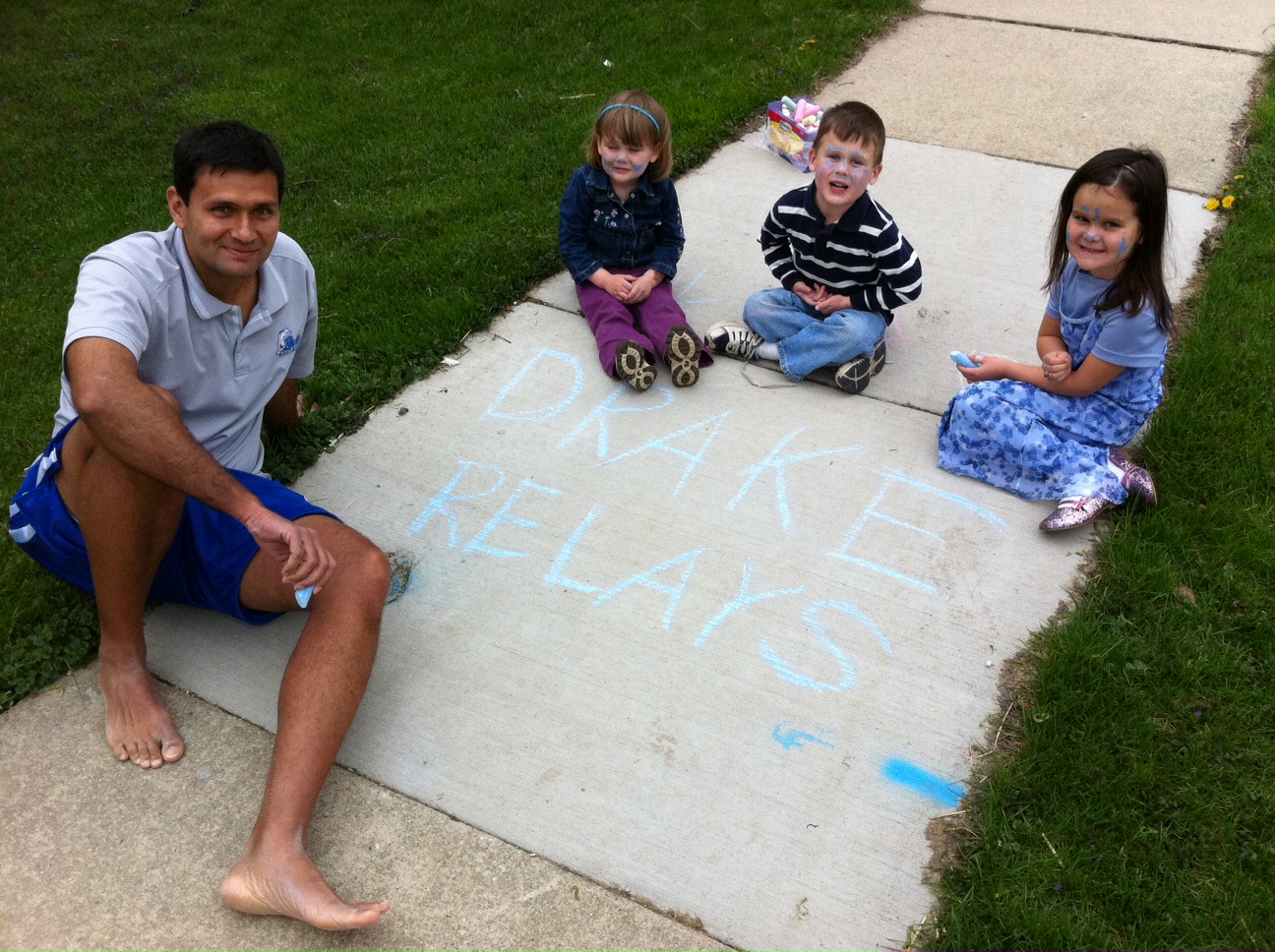 If you are coming, please let me know so I can plan accordingly...the earlier the better. Invite other interested partiers, well-behaved children, Drake alumni, and/or any of the several million Drake wanna-bes. Park on the south side of 57th (side of street my house is on).

The University also wants a photo of everyone basking in the glory of all things Drake...just like the group below, so bring your best smile too!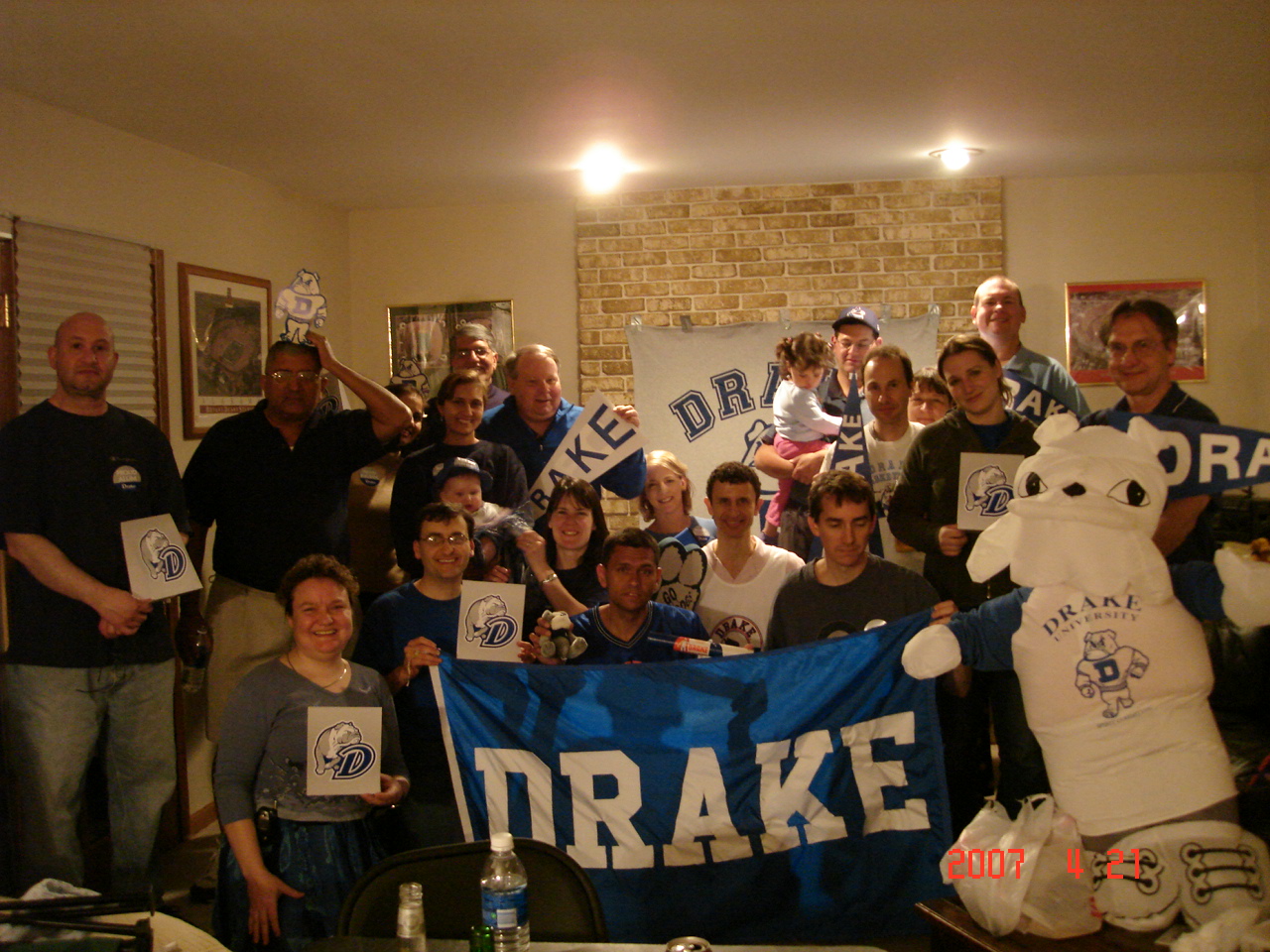 As always, I reserve the right to "flog" (or "cane" if you're from Eastern Hemisphere), folks involved in deep discussions on
Remember, it's a weekend...we're here to have fun!
YOU MUST WEAR BLUE....NO EXCEPTIONS
Drake Relays: You'll laugh...you'll cry...you'll hurl.
Drake: THE University of Iowa
Vinaya
306 W 57th (link to map)
Hinsdale
630.697.6251
vsharma1 at yahoo.com